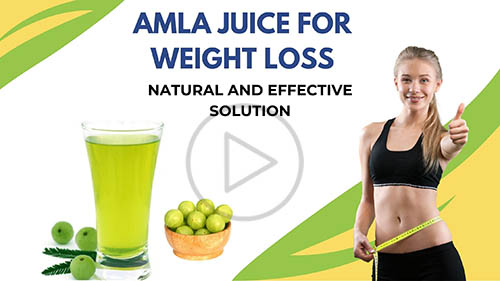 Modicare Amla Juice Features :
Amla juice Processed from naturally grown organically certified Amla fruit without using any Pesticides/chemicals.
Thermally processed fruit juice extracted to preserve natural properties.
Free from any synthetic flavor and harmful chemicals.
Free from any added sugar, synthetic color and flavor.
Goodness of approximately 70 Amla fruit in 1Litre of juice (Approx 3 Amlas per serving size).
Contains 99.9% Amla fruit juice.
One of the richest source of Vitamin C, Amino acids & minerals.
Vitamin C in Amla, helps in re energizing the body.
Known to be a natural refresher.
Has been used in culinary & medicinal products since ages.
Amla juice is Rich in nutrients & antioxidants.
Modicare Amla Juice Benefits :
 Aids Digestion
 Improves Respiratory Health
 Delays Aging
 Detoxifies the body
 Strengthens the liver
 Improves Iron Deficiency
A natural remedy for arthritis pain relief.
It has been used by Ayurveda practitioners for centuries as an effective treatment for joint pain.
Amla juice is a great way to boost your immune system and fight off colds and flu.
Amala Juice is a delicious drink that helps improve digestion and boost immunity.
Modicare Amla Juice Usage :
Mix 20ml of Amla Juice with equal amount of water and consume empty stomach in morning and evening

or as directed by the physician

 Take a gap of about 30 minutes before the next meal or drink.